NOTICE:
Next Board of Fire Commissioners Mtg: Wednesday, July 20, 2022, 7:00 PM @ 35 South Avenue, Enderlin Station
Meeting Documents Here When Available



Live Scanner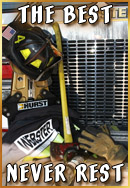 Click Here For Recruitment Information


Webster Firemen's Carnival - July 13th, 14th, 15th & 16th - See You There!!

NEJFD Executive Director Steven C. Small, June 28

Unlimited Ride Advanced Sale Tickets are available now!

The cost is $25 each, CASH ONLY. This is a $5 savings off the event price. They are good for any ONE day of the carnival.

They can be purchased at the following local businesses. Please support them as they support us!

Hegedorn's Market, 964 Ridge Road, Webster
Schutts Apple Mill, 1063 Plank Road, Webster
Mama Lor's Cafe, 1891 Ridge Road, ... (Full Story & Photos)


THANK YOU!! To Our Local Businesses!

WVFD Banquet Committee, June 07

The Webster Volunteer Fire Department would like to thank the following local businesses for their generous donations in support of our recent annual banquet:

Abbott's Frozen Custard
Advance Auto Parts
AMC Movie Theater
Autozone
BC's Chicken Coop
Brueggers Bagels
Bruster's Ice Cream
Buntsy's
Burkes Bar and Grill
Capone's Bar and Italian Eatery
Carl's Pizza Kitchen
China Chef
Cobblestone on Main
Hedges ... (Full Story & Photos)


James Barringer Jr. Past President of the Webster Volunteer Fire Department 1928 - 2022

NEJFD Executive Director Steven C. Small, June 04

It is with profound sadness that we share the passing of Webster Volunteer Fire Department Past President, James Barringer Jr.

Obituary of James Barringer, Jr.

Webster: Tuesday, May 31, 2022, age 94. Predeceased by his wife, Mary. He leaves his four children, Belle (Jerry) Bulmahn, Peg Barringer (Gerard Dube), Brian Barringer (Amy), Janet (Tom) Jenkins, four grandchildren, eight great-grandchildren ... (Full Story & Photos)



James Barringer Jr.


2022 Spring Probationary Class

NEJFD Executive Director Steven C. Small, May 27

The Webster Volunteer Fire Department and North East Joint Fire District would like to welcome the new volunteer firefighters of the 2022 Spring Probationary Class. On May 18th new members Christopher DiNoto, Dominic Kujawa, Daniel Maggio and Stuart Westcott commenced their 'in-house' training program. Over the next several months our new firefighters will be training under the leadership of Lieutenant ... (Full Story & Photos)


Motor Vehicle Crash With Injuries/Vehicle Rollover and Motorcyclist Involved

NEJFD Executive Director Steven C. Small, May 18

On May 18th at approximately 4:20 PM the Webster Volunteer Fire Department was dispatched to a motor vehicle crash with injuries at the intersection of State Route 104 and Basket Road. Additional information was received that a motorcyclist was involved, a vehicle was overturned and there was possibly a person trapped.

Thankfully the injuries are non-life threatening. The crash investigation ... (Full Story & Photos)



Last Day in Webster, March 20, 2022

Engine 103 Continues to Serve in Rural Pennsylvania

NEJFD Executive Director Steven C. Small, March 22

Pursuant to a public referendum held on December 14, 2021, the North East Joint Fire District has sold it's 2007 SMEAL engine-pumper. The 2007 SMEAL, known as Engine 103, came into District service in late 2007. It served proudly as a front-line engine for many years running a vast majority of the calls. In November of 2012, Engine 103 and a crew of Webster Volunteer Firefighters, responded to ... (Full Story & Photos)


A Big Thank You To Barry's Old School Irish

NEJFD Executive Director Steven C. Small, March 02

The Webster Volunteer Fire Department would like to send a big thank you to Jessica and Dan Barry of Barry's Old School Irish and all that donated during their recent fundraisers. On March 1, 2022 Barry's Old School Irish presented a $1000 donation to the Webster Volunteer Fire Department.

Quote From the Webster Volunteer Fire Department's Facebook page:

"A huge thank you to Barry's Old School ... (Full Story & Photos)

Web Counters
Website Visitors
Since
May 5, 2008

Visitors Today
Jun 30, 2022

Webster Fire Dept. 2022 Responses
Jan
95
Feb
74
Mar
103
Apr
87
May
85
Jun
Jul
Aug
Sep
Oct
Nov
Dec
Total
444
Webster Fire Dept. Past Stats
2021
1067
2020
999
2019
1036
2018
1039
2017
1158
2016
1013
2015
941
2014
847
2013
886
2012
946
2011
963